RESIDENCE MARZIA RIMINI TWO STEPS FROM THE THEME PARKS
Come and discover the most splendid theme parks of the Romagna Riviera
The Rimini Riviera, but especially the Romagna Riviera, is the area in Europe with the highest density of amusement parks.
Along its coast, various types of parks are concentrated: thematic, marine and aquatic.
Rimini is therefore a perfect destination for adults, teens or children who want to spend a fun-filled holiday!

By staying at the Residence Marzia in Rimini you can enjoy the comforts guaranteed by our apartments and reach the amusement parks in a very short time, thanks also to public transport operating 7 days a week.

Below are the main theme parks in the area (by clicking on them, you will directly access a dedicated section to find out the prices and send a request for a personalized quote)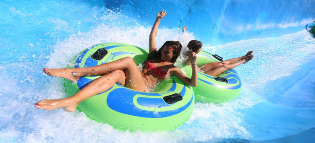 Aquafan
Aquafan is the number one water park in Europe and is one of the favorite destinations for those who want to experience unique days of emotions and fun.
It owes its success also to Radio DeeJay, which for years has been a point of reference for the night of the Riviera Romagnola.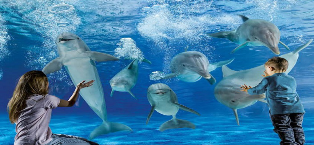 Oltremare Park
At Oltremare park man, dolphins and nature meet in a completely new way. Rich in paths in which American technology and experience have met Italian creativity.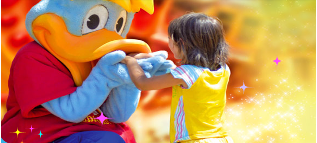 Mirabilandia
Mirabilandia is the largest amusement park in Italy!
It consists of 41 attractions, among which the two most famous are Ispeed and Katun, as well as diving shows, musicals, shows and an area entirely dedicated to children!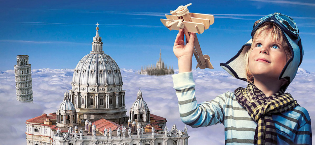 Italy in Miniature
Italia in Miniatura is one of the most famous theme parks in Italy and Europe, where you can observe the most beautiful miniaturized and skillfully reproduced monuments of our country, and feel like giants for a day.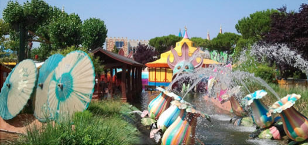 Fiabilandia
Fiabilandia is one of the oldest theme parks in Italy.
It is characterized by attractions dedicated to children and which reproduce fairy-tale scenarios and the world of adventure. The park offers more than 30 attractions and shows.
Aquarium of Cattolica
A new way of getting to know the sea, its inhabitants, its history. Learn while having fun, playing and living as protagonists an unforgettable journey in one of the paths proposed by the theme park Le Navi.
We leave for an interactive adventure at the center of knowledge, through paths and large aquariums of fish from our Mediterranean sea, but also of tropical fish.